The Goat Island Skiff is now up to $400 cheaper to get on the water because of reduced sail cost.
The GISby Michael Storer is well known for having excellent sailing performance.
The boat is light and deserves sails made of good materials.  We are happy to work with Michael Storer to develop a budget sail that will bring out the best of performance.
We are excited to announce the first Photos of our Really Simple Sails in action – February 2014.  Daniel Caselli in Uruguay.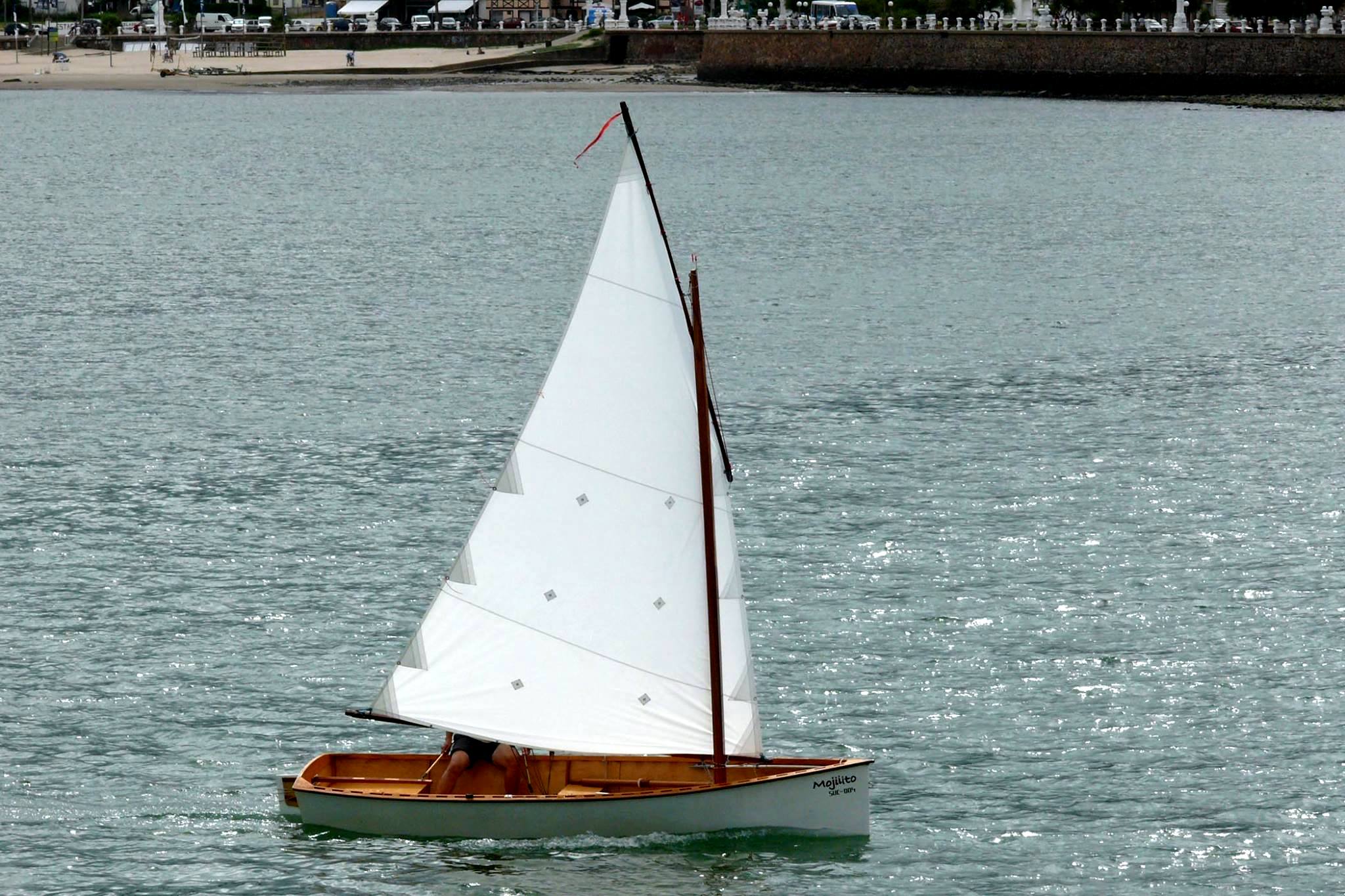 We recommend a loose footed sail for the Goat to get more power in the bottom of the sail.  This requires the boom to be more stiff than the standard round boom.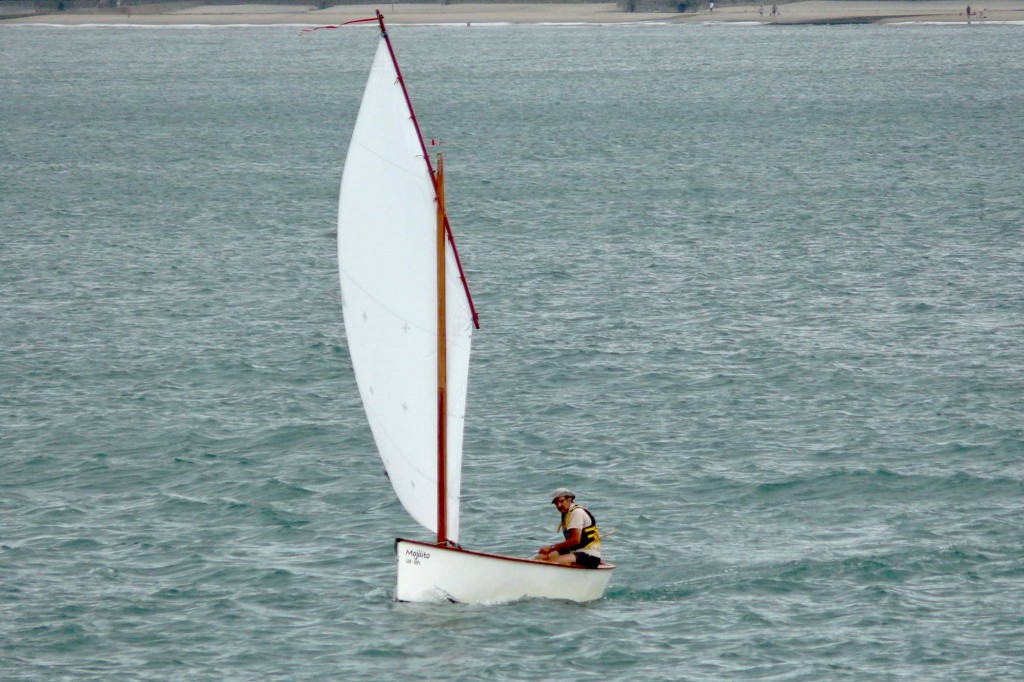 The standard sail is cut to suit both a loose foot or a laced foot.  All RSS GIS sails come with eyelets along the bottom for lacing, so the option is always there.
If you are interested in fitting the sail to another type of boat see the section about mast and centreboard location.