The two versions of the OzRacer use the same sails.  The more racing oriented OzRacer Mk2 and the more family oriented OzRacer RV.
It is also suitable for many OzGoose and PDGoose designs as well as many of the original PDRacers.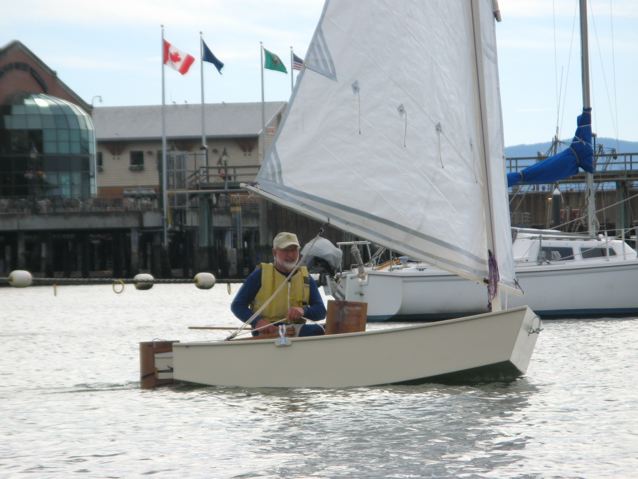 The OzRacer is meant to be a simple sailing boat that is very easy to build.  It also has good sailing manners.
Many people choose the lug sail because it can be reduced in size as the wind gets stronger.
The plan does come with a method for building a sail yourself using polytarp.  This is a good solution for a minimum cost boat.  But some customer want to buy a ready made sail that is built from quality materials at a reasonable Really Simple Sails priceTh
The RSS sail has quality fittings including one or two reef points.
If you are interested in fitting the sail to another type of boat see the section about mast and centreboard location.