The Goose is a blown up version of the OzRacer boats developed by Michael Storer.
Being a bigger boat there is a chance of it carrying more people and carrying more load that the smaller version.
The sail in this file photo is illustrative of the size, but it is not a RSS sail – it is made the same way that RSS sails are made – from the instruction pack from Storer Boat plans.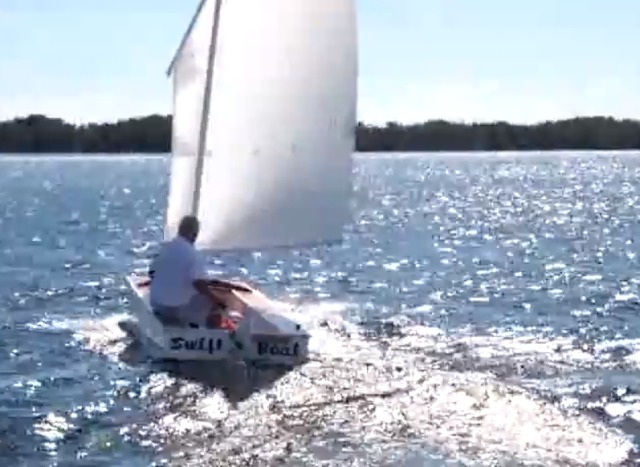 It uses the same size sail as the OZracer and has similar stability with one person aboard.  But sometimes there might be two or even more people on board so a stronger conventional dacron sailcloth matches the additional stability when so loaded.
The sail comes with reef points and quality fittings of the same quality as USA made sails.
Here is a video of the Goose planing away nicely.