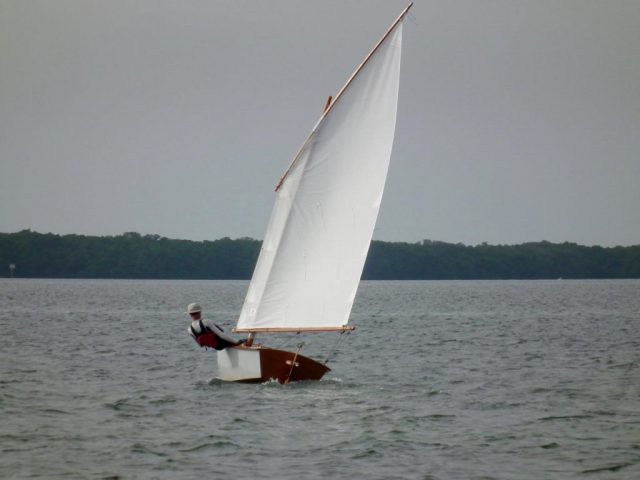 Really Simple Sails is now outsourcing most of its panel cutting. Sails are now mostly Laser Cut off site.
This frees us from the limitations of our cutting space, so we can build larger sails and a greater variety of types while focussing on our quality and detail finishing.
It also provides us with a much larger inventory of sail cloths rather than the small inventory we hold in-house. We can do custom colours such as Tanbark and Egyptian Creme through to exotic fabrics like the square-top reefable sail below for Michael Storer's upcoming Viola Canoe plan to be released later this year (The prototype boat being built in the Netherlands at the moment)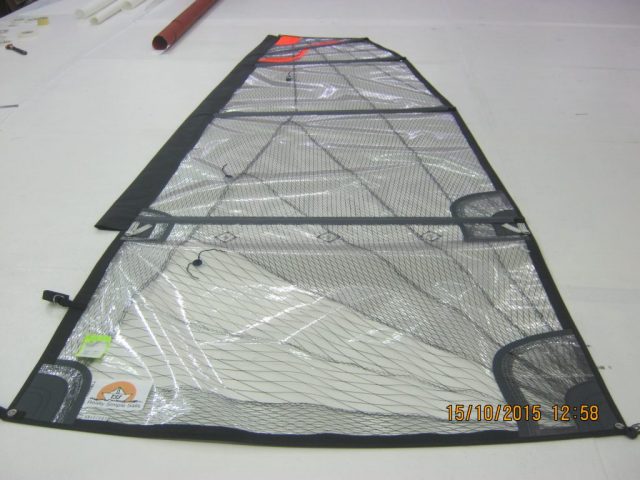 We will continue to offer and augment the three standard sails that we keep in stock at Duckworks USA for fast deliveries worldwide. The sails for the Goat Island Skiff (105 sq ft balance lug in white dacron), OzRacer/OzGoose/PDRacer (89 sq ft balance lug in white dacron) and the small dinghy/canoe sail (balance or standing lug in white dacron)
If you wish to get a quote or ask if a particular custom sail or custom fabric is available or get a price please email Michael Storer
Our work developing and testing sails and maintaining our level of quality will continue as before but with much later flexibility.
The sail below is for a Welsford "Saturday Night Special". We recalibrated the reefing to match the requirement for strong downwind running conditions of the "Texas 200" five day event without giving anything away for upwind work.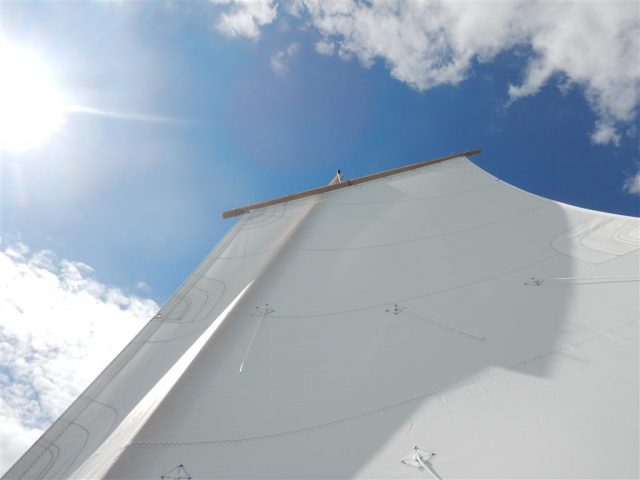 The sail below and the sail at the opening of the article are sailing tests of our latest Goat Island Skiff sail design (thanks to Simon Lewinsky in Florida), here set with a laced foot. It is set up to be set loose footed as well for more control over sail depth in the bottom of the sail.