Really Simple Sails does both Custom and Stock Sails.
Order a custom sail.
We do custom sails of all types.
The photo below is Koos Winnips who used our stock rig design. Sail by us and rig design available to make two part mast and boom from standard aluminium/aluminum tube.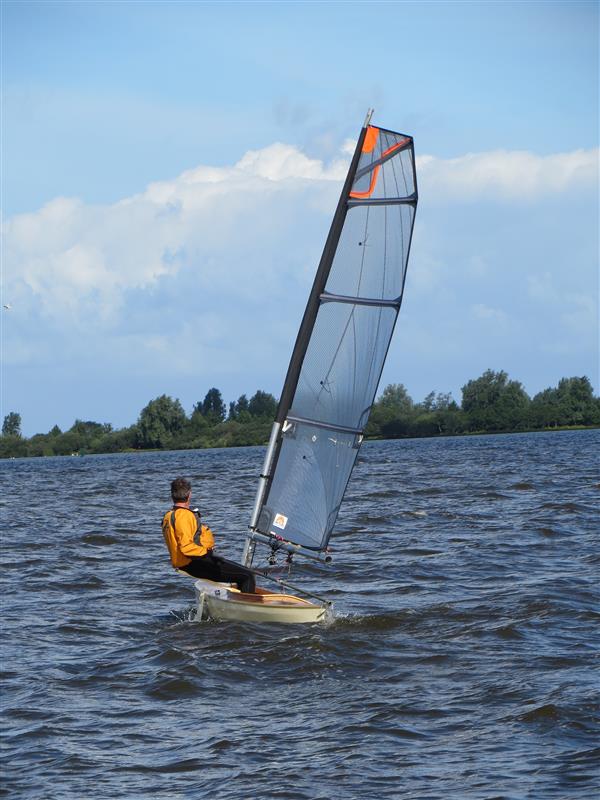 Please Email Michael Storer directly. If the type of boat doesn't appear on this website then please email a copy or clear phone camera copy of the sailplan from your boat plan. We have made sails for many different designs from (and for) several other well known designers.
Order a standard white Goat Island Skiff, OzRacer, OzGoose, Ocean Explorer or 36sq ft Canoe Sail (even if not for one of these boats) from Duckworks.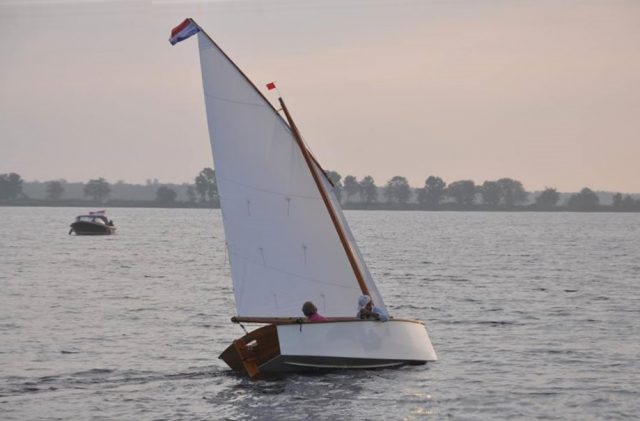 Click link to go direct to website for ordering off the shelf RSS sails from Duckworks.  Delivery worldwide is very reasonably priced. More details below.
Details on the Stock RSS sails sold through Duckworks
OrderingDuckworks in the USA now have very reasonably priced sails now available for
These standard sails are available from our agent. However we can now make custom sails or custom coloured standard sails to order please email us. Email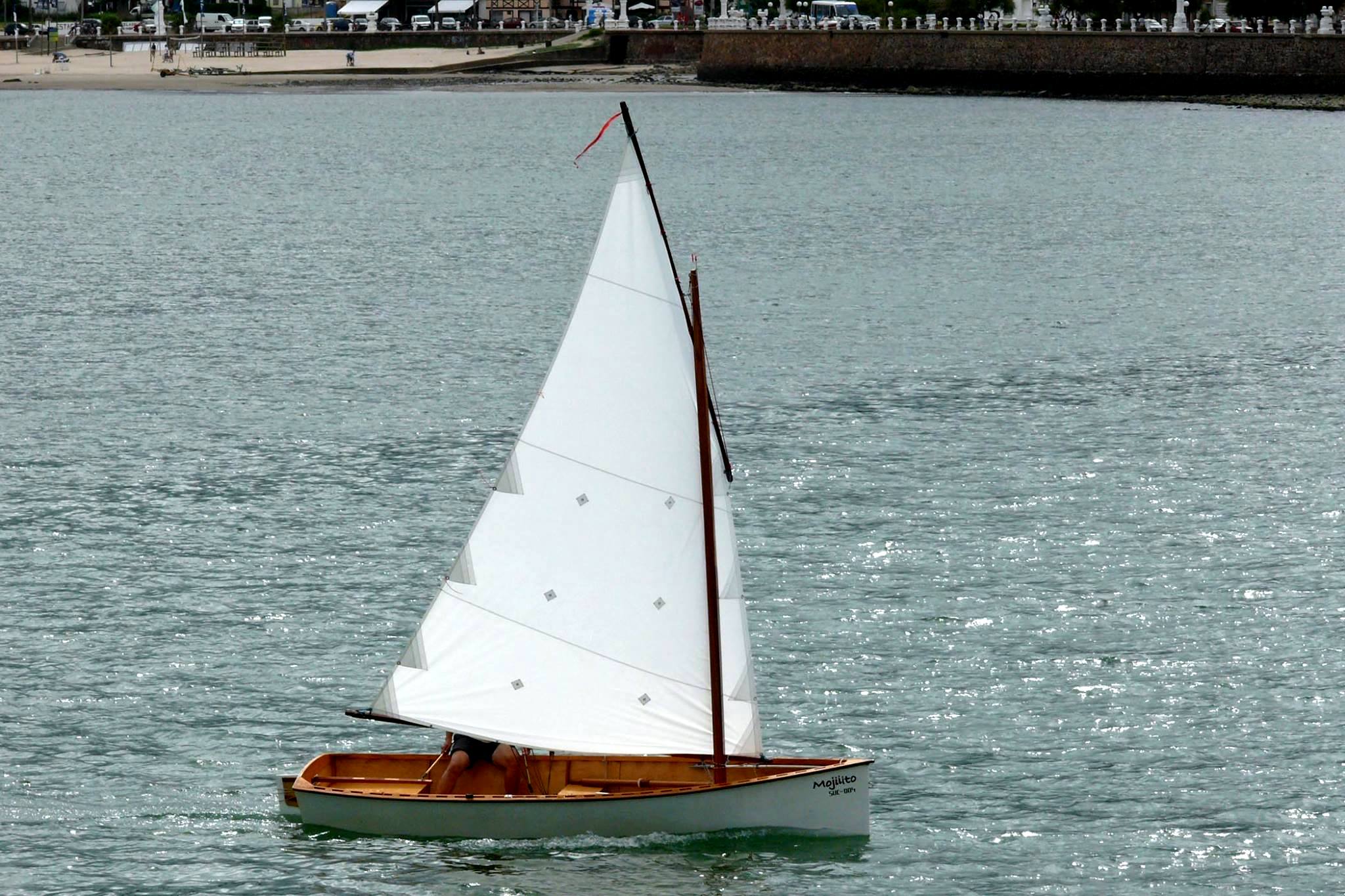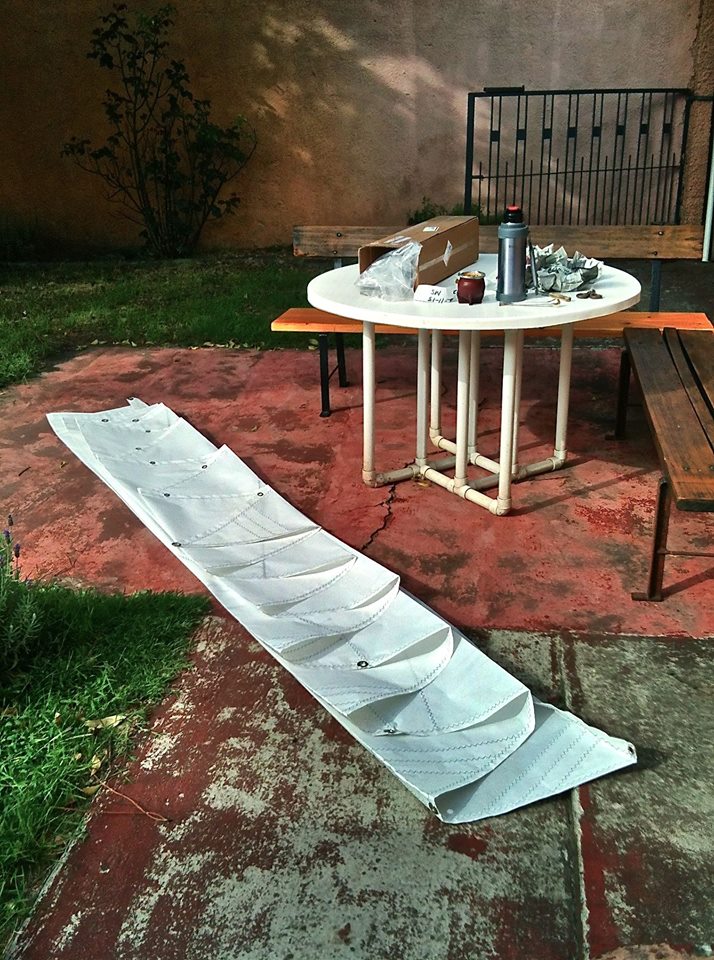 This link will take you to their website.  The current prices of the sails (October 2016)
USD $381.72 – Goat Island skiff  – 105 sq ft (was $478)
USD $352.72 – OzRacer, Oz PDGoose and  Ocean Explorer – 89 sq ft (was $450)
$218 – Canoe or small dinghy – 36 sq ft
Prices for sails for several other boats are available on request.
The sails have been developed by Michael Storer along with the staff at Really Simple Sails.
There will shortly be more including some notes on folding and reefing methods applicable to any boat methods to get you on the water more quickly and safely on the Duckworks page too.