John and Rosa Goodman recently participated in the Texas 200 mile event with a set of our sails on his purple and yellow Hapscut scow.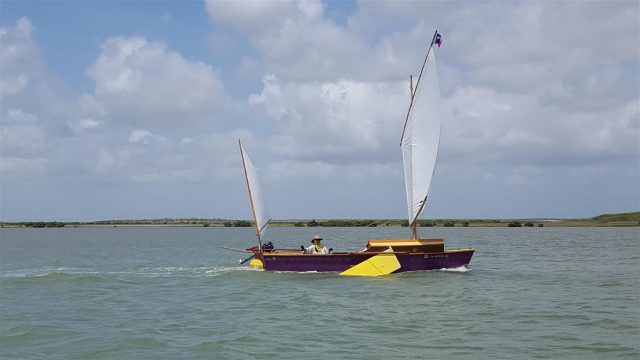 We were on a tight deadline to get them designed, cut, panels delivered to us, sewn up and then zooting across the Pacific to John and Rosa in Texas and got them there with a week to spare and three days ahead of our promised schedule.
Mainsail closeup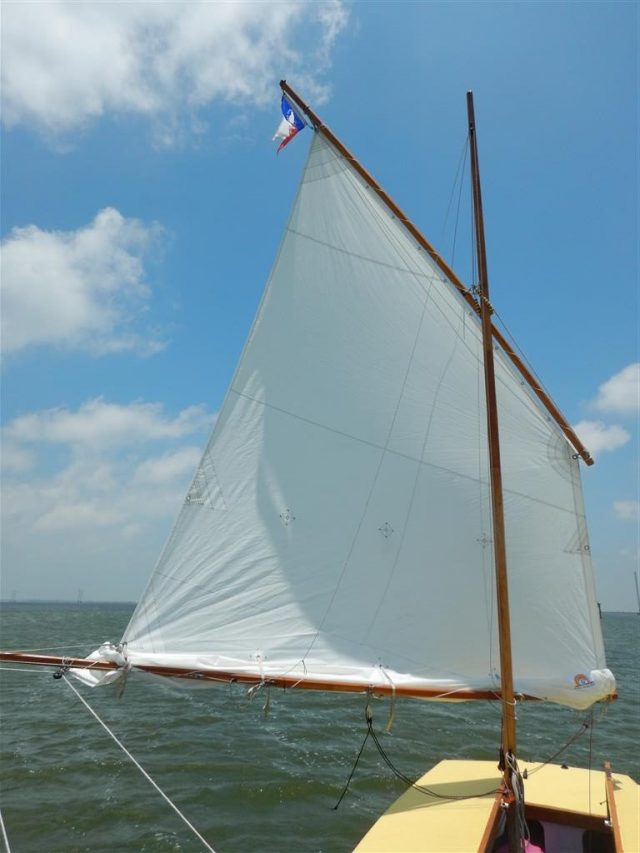 Mizzen closeup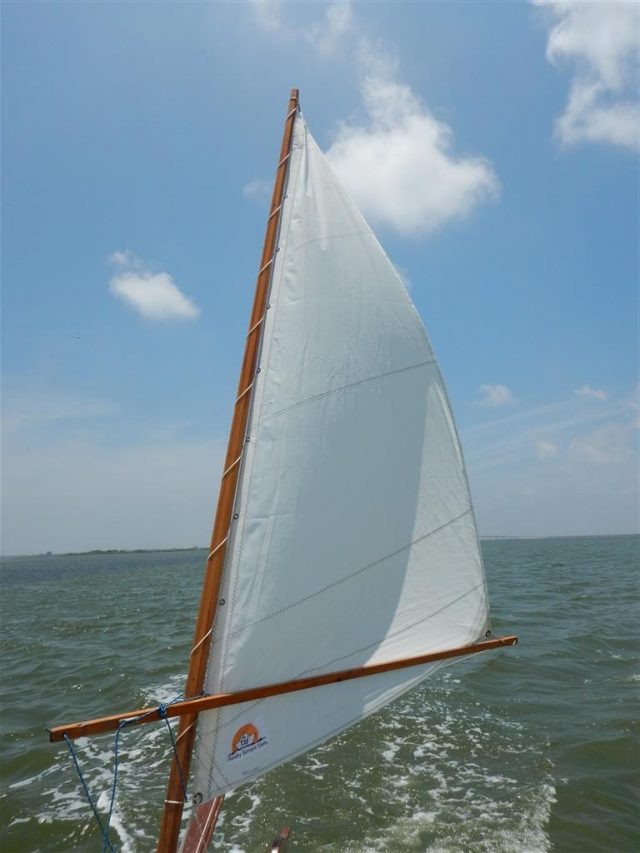 John is promising us a full review soon, but for new this neat little email and some photos showing off the sails.
Mik & Company,

We just rolled in from our Texas 200 sail up the Texas coast using our new Really Simple Sails. 57 boats started and 28 boats made it to the end. We put them thru heavy weather testing during the first few days of the trip with sustained 20 knot winds and a few gusts that touched 30 knots. The later part of the trip where light variable winds that tested even my concentration on how to keep the boat moving.

We made every camp under sail except the Port Mansfield jetties. About 3/4 of the way up the channel we beached the boat for a lunch break and offered John Wright and his sailing canoe a tow since the wind was 15-20 knts on the nose.

I will write a full review after we get the boat cleaned up, packed away and my sunburned lips heal but for now hear are 2 pictures.

One happy customer.

John & Rosa Goodman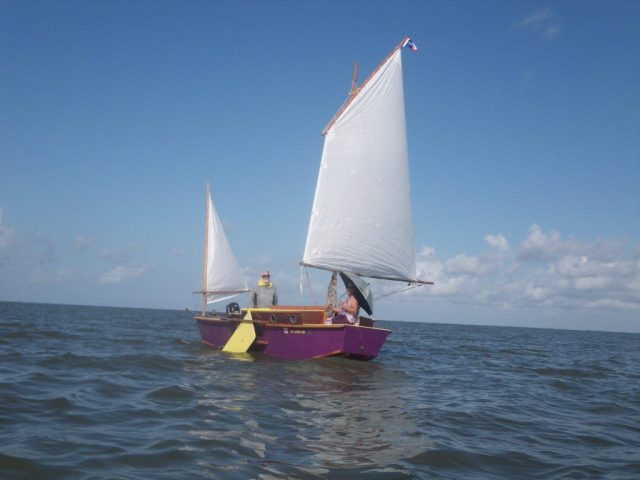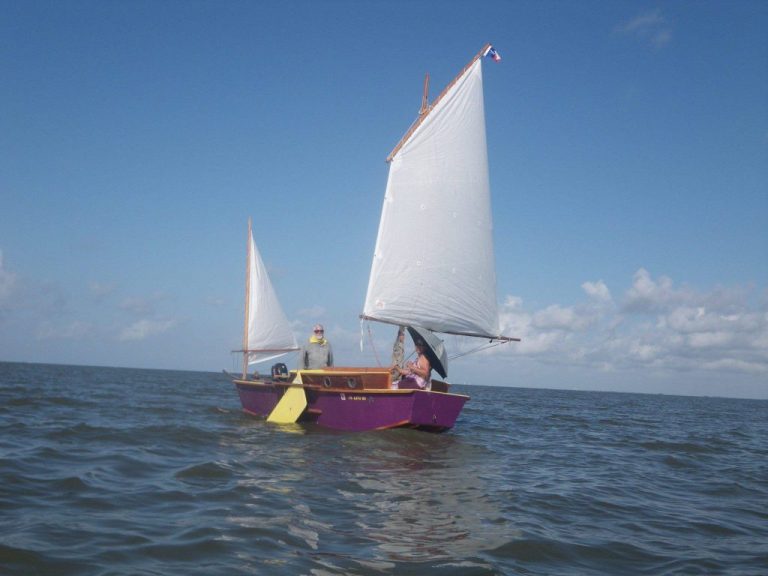 The Hapscut and other sails for Jim Michalak designs can be ordered by contacting us direct.
Here is the sailplan to check if the mainsail might fit other boats. I would not suggest transferring the mizzen sail to any other boats except as a mizzen – mizzens need to be cut a bit differently as they are generally on a much stiffer mast than for a small boat.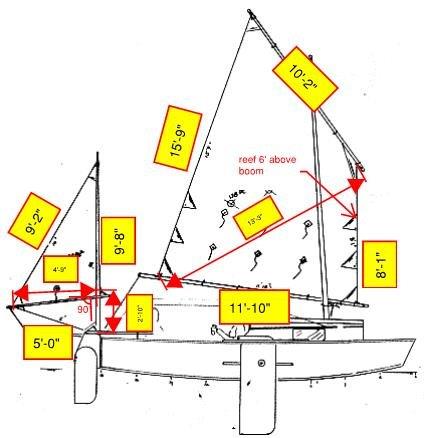 Other Jim Michalak Boats we have made sails for:
Contact us for prices on other Jim Michalak boat sails not listed.
Wooboo 74sq ft lug tan
Wooboo 74sq ft lug white
Hapscut Main 5oz
Hapscut Mizzen 4oz